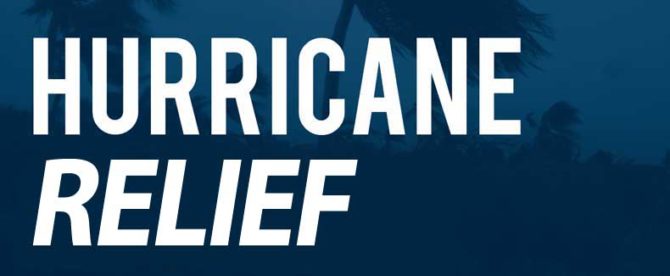 As we learn more about the aftermath of Hurricane Harvey that has left so much of Houston, Texas in ruins, our hearts are filled with compassion, and we know that many of you are wondering how we can help.
Here is what you can do . . .
1) PRAY
Join us in praying for the people affected most by the devastating hurricane and flooding. Please also pray for the many volunteers from all over the country who are providing in-person assistance, and pray for favorable weather conditions while the recovery and relief efforts continue.
2) GIVE
Click the donate button to give online now! We are partnering with South Drive Baptist Church and it's pastor, Kent Wilson in Channelview, Texas. They are strategically located just east of Houston and have converted their gym into a disaster relief coordination center. Right now, they are housing members of the Cajun Navy, feeding fire fighters and other rescue teams, and acting as a relief distribution center for the community. We are sending financial resources directly to this local church so that our donations can be used in the areas of greatest need without any money being withheld for administrative costs.
(On the giving page, please be sure to designate your giving for the DISASTER RELIEF effort)