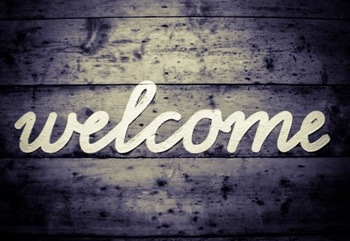 At our church, we want to make sure that our guests feel welcomed and wanted. So, we've recently changed some things up at our 11:00am service. Did you notice?
Here are a few changes that we've made to enhance the guest experience at our service.
The End of an Era: No More Announcement Videos
The announcement videos were great! They were a helpful resource. They helped convey important information to our regulars… and therein lies the need for a change. The very first piece of programming that guests experienced at the outset of the service wasn't really for them. The announcement videos were for us, the people who already read the bulletin, see the pre-service slides in the lobby, see the pre-service slides in the auditorium, visit the church Facebook page, get calls and text reminders about events from our friends, and basically know what's going on. So, it's time to retire the announcement videos for now. I'm not saying that they didn't serve a purpose or that they weren't good. Honestly, I enjoyed making them. I enjoy being the "voice behind the curtain" so-to-speak. Doing voiceovers is awesome. But, we want to prioritize making our guests feel welcomed and wanted. Thus, the change.
Prioritizing the Guest Experience
So now, we're opening up our 11:00am service with a welcome video. We think it will helpfully welcome our guests and engage them early. It should be a good set up for the opening song and handshaking time, which is already a hallmark of our welcoming experience. So, enjoy that welcome video, and get ready to welcome our guests with a friendly smile and a firm handshake.
And then, we've also upgraded our guest gift. Many of you have read with us The Purpose Driven Life, and you've been greatly inspired by it. Well, we now offer a taste of the book in a booklet entitled What on Earth Am I Here for?. It's a great introduction to God's plan for us all. And of course, we sweeten the gift bag with a handful of quality chocolate nuggets from Hershey. Our guests can even enjoy them during the service if they get a little hungry.
On top of the church service experience, we also touch base with our new friends during the week. We send a welcome postcard their way as well as a fresh batch of chocolate chip cookies. Everyone enjoys the cookies!
Summing It All Up
So there you have it, we're enhancing our guest experience. The video announcements were fun, but we don't really need them, and this transition frees up our staff to focus on other areas of ministry. Now, let's get out there and make our guests feel welcomed and wanted!