The kids had a blast this week at kids Camp! This year we went to Trinity Junior Camp in Keystone Heights, FL again. The kids went swimming every day, participated in exciting outdoor games, and most importantly the kids learned more about God and grew in their relationship to Him.
On a spiritual note, we have great news…two of our campers expressed faith in Jesus Christ this week! They decided to become Christ Followers. We are so happy for Kelsey Ramos and James Padgett. If you know them, please congratulate them when you see then next. And, plan to encourage them in their new relationship with Jesus.
To see pics and a few short videos from camp visit our church's Facebook page. Particularly, be sure to check out the 2011 Kids Camp Album.
Thanks to everyone who prayed for our kids while they were away, and thanks to those of you who give to the Victoria Memorial Fund, which allowed many of these students to have a partial scholarship so that they could attend.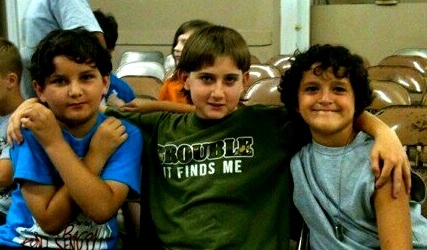 (Contributed by Jonathan Williams)